When describing modern businesses, the word 'boutique' often pops up. Formerly an adjective for as a small shop which sells fashion and accessories, the word 'boutique' has now become synonymous with a particularly customer-focused specialist service. And, when it comes to Coral Tree Property, 'boutique' suits us perfectly. Here's how we carry-out a boutique-level of service with our property management clients:
That Human Touch
Many agencies are all about policies and procedures and offering a one-size-fits-all approach. We believe that this method of practice leaves landlords and tenants feeling like a number. Yes, there are REIQ policies and procedures which need to be followed, but that just covers the paperwork-side of the transaction, and it should not impact the human elements.
At Coral Tree Property, we understand the emotional attachment many landlords and tenants have to their homes. We know that finding an ideal home can be stressful for tenants, especially when the extended family (i.e. kids and pets) need consideration. And, we understand that landlords often feel angst when handing over the keys and management obligations of their homes. We try to ease these emotions by treating our clients with dignity and kindness.
The Extras We Offer
We take our 'boutique property management service' tag seriously. So, if you are a Coral Tree Property tenant, and your landlord chooses to sell their home, we will help you find a new, suitable tenancy – even if it isn't within our agency.
If you are a landlord with us, you can take comfort knowing that you won't just have one person who is familiar with your property. We have a dedicated property management team who are all familiar with our landlords and tenants. This means that when one goes on leave or is out of the office, another can take enquiries without delay.
Boutique agencies are often communication experts. When you send through an enquiry, application, or repair request, one of our friendly team will get back to you within a reasonable amount of time. We can make decisions efficiently and without the red tape. We are proud of our high level of individualised care and transparency.
Our landlords will also benefit from the extra steps we offer in finding a tenant. Our Principal, Pam, will personally screen each rental application to ensure the right tenant is matched to your property. This also strengthens her relationship with both tenant and landlord.
Higher Calibre of Property Managers
Each of our property managers is degree qualified. This means they change this career and are in it for the long haul. This also means our property managers are of a higher calibre than most, so our tenants and landlords can be assured that if an issue arises our property managers will have the focus to find a quick resolution.
Quality over Quantity
Boutique real estate agencies can provide more personalised service because they have the freedom of being a small, close-knit group. We don't have the 'numbers' stress like larger agencies. As a boutique real estate firm, your opinion matters to us, and we will strive to make your dreams come true because your result is of the utmost importance to us.
And, due to our smaller size, you will be able to get to know us, just like we will you. So, when you call our office, there won't be a different person each time.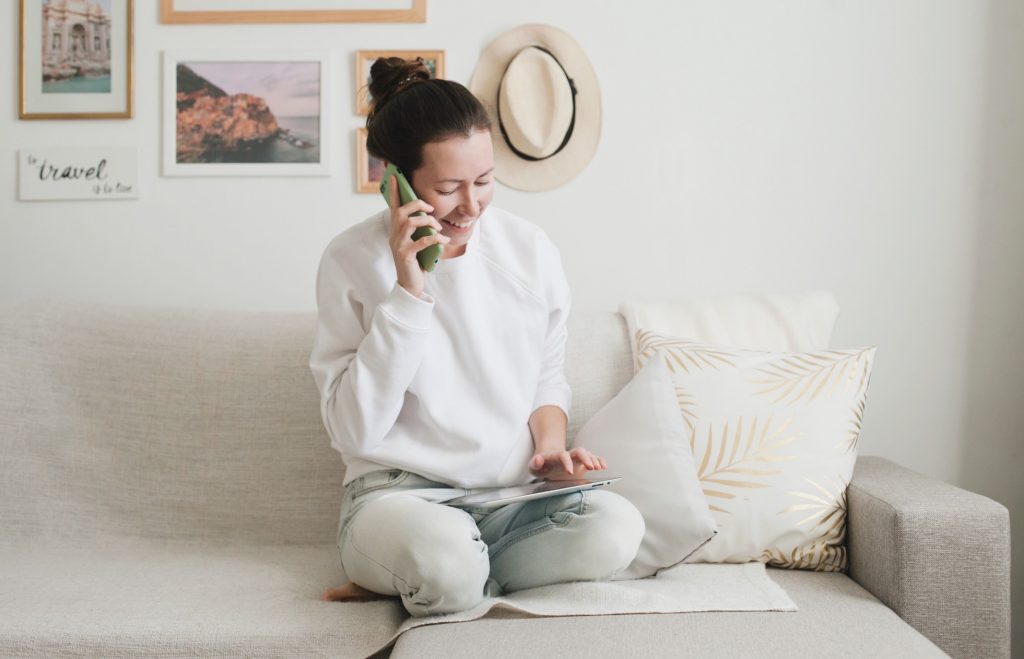 We Aim to Empower and Educate
You need to be able to trust your property managers implicitly. One way we build this trust is by sharing our knowledge. The first step in building this knowledge is by knowing all of your rights, and obligations, as a landlord or tenant. So, with that in mind, we provide any new client of ours with tangible checklists.
These checklists provide convenience and empowerment as our tenants and landlords can refer back to them at any stage of the tenancy and know what their next step might be. These checklists cover everything from what to look for on an entry report, to what happens when repairs are needed to the property and more.
Your Key Takeaways
A boutique property management agency, like Coral Tree Property, is small and customer-focused. We offer exemplary customer service.
For landlords, this means:
Understanding of the anxiety you may be feeling in handing-over management of your rental property;
Personal screening to find the right tenant for your property;
A dedicated, qualified team of agents who know your current rights and obligations and who can handle any enquiry;
Up-to-date communications after every inspection;
Convenient checklists to make each process a breeze.
For tenants, this means:
Compassion for your rental requirements;
Assistance in finding a new, suitable rental if your landlord is selling their property;
Your rights protected by a qualified, caring team of dedicated property managers;
Transparent and regular communication throughout tenancy; and
Convenient checklists to make any enquiry or application a breeze.
Avoid Frustration
If your current property manager isn't delivering on any of the services above, you need to ask yourself, why?
Avoid the frustration of being just another number, and contact Coral Tree Property today for the quality of service you deserve.