EXCLUSIVE SERVICE WITH A PERSONAL TOUCH
Mackay's Boutique Real Estate and Property Management experts.
Search properties for sale
Search properties for sale
Nothing found, please check back later.
Whether you are looking to sell your home, expanding your investment portfolio or just wanting to find the perfect rental property to suit your needs, Pam Baum and her team will guide you through the property maze providing expert advice with a boutique experience.
Experienced and professional Agents providing an exceptional service to sellers, landlords, tenants and home buyers alike.
Residential Sales
Let our professional and experienced team take the stress out of selling your home with expert strategic solutions to obtain the maximum sale price.
We maintain a personalised service with a focus on communication and you.
Property Management
Our team is dedicated to managing all aspects of Property Management; our focus is on quality over quantity.
We ensure we are able to maximise the returns on your investment and provide the best possible service.
Project Management for Investors
You can trust that Pam and her team will manage all aspects of your investment property as if it were their own, whilst ensuring the best possible ROI for you. We can assist investors who purchase a property in Mackay needing minor renovations. We can obtain quotes and assist with the management of the process.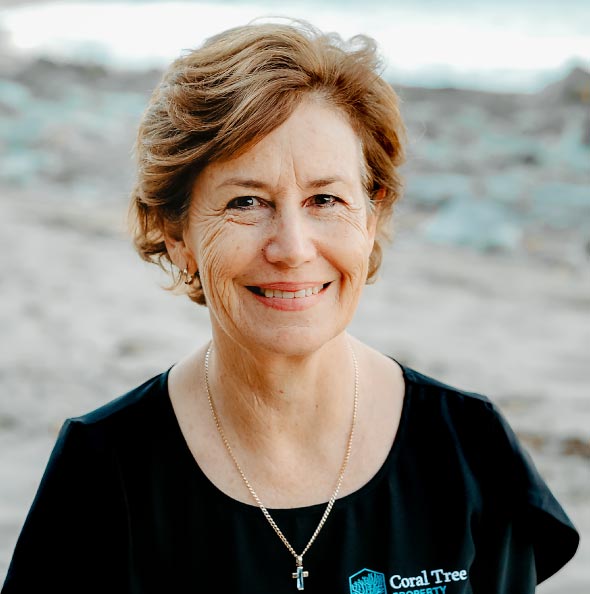 Pam Baum
PRINCIPAL – SALES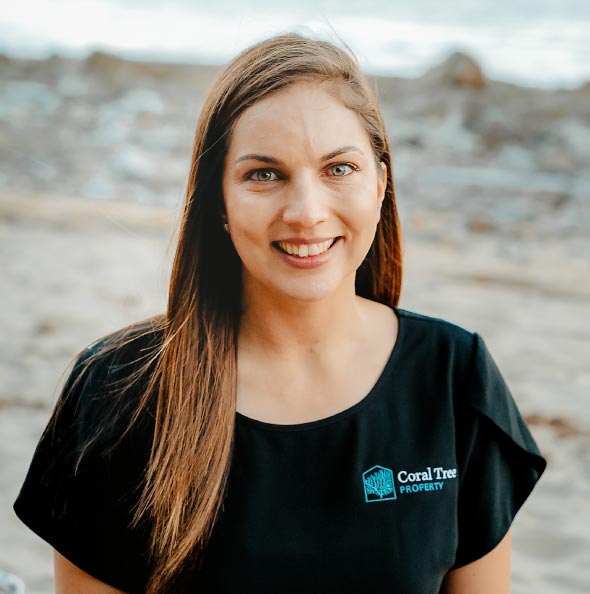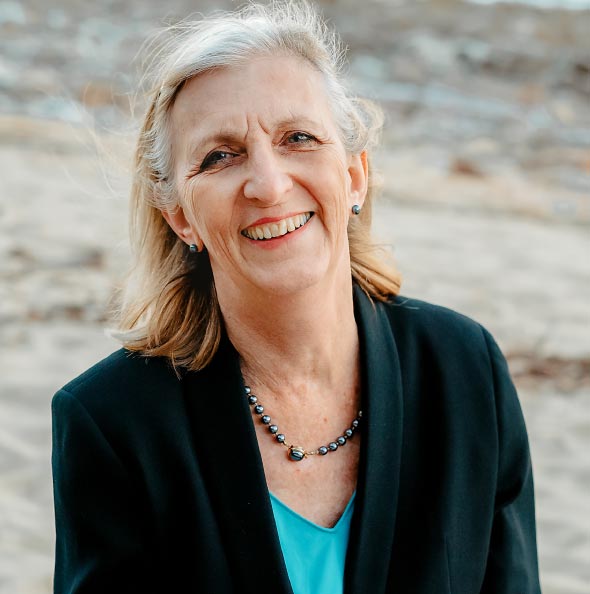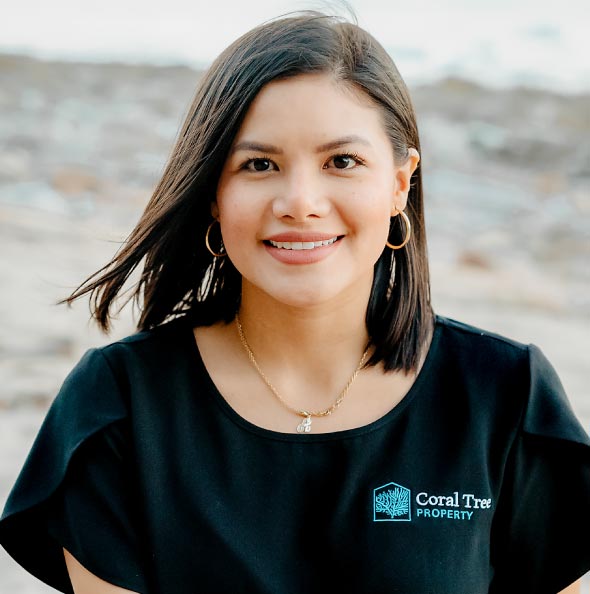 Andrea
SALES ADMINISTRATOR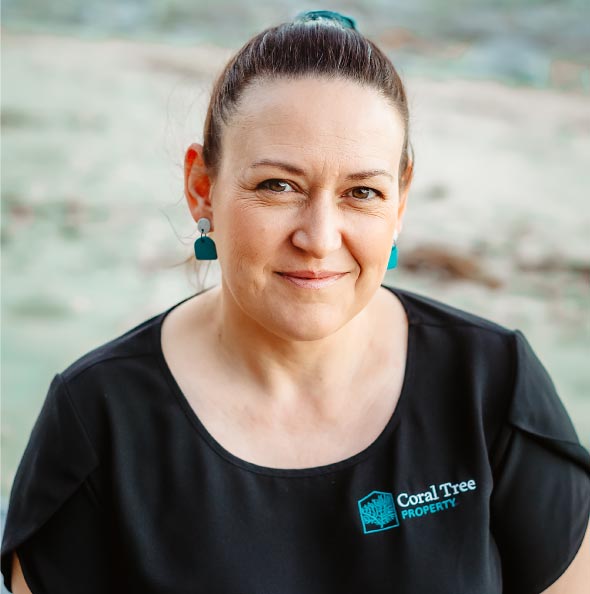 Emma
PROPERTY MANAGER ASSOCIATE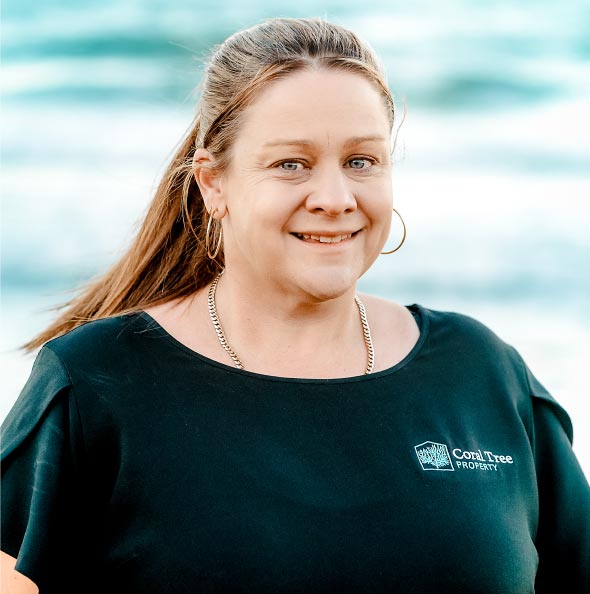 Why trust our team at
CORAL TREE PROPERTY?
We are a boutique agency with experienced agents who take the time to know our clients and their specific requirements, providing unrivalled enthusiasm, backed by decades of experience, to ensure you get the most out of your purchase, sale or investment.

We aim to provide professional, quality service and excellent communication with our landlords, sellers and tenants.

We value people and treat them the way we would like to be treated, with courtesy, respect and sincerity.

We offer flexible rental and sales inspections by the business owner to ensure everyone has the opportunity to inspect your property.
Real Estate isn't just about bricks and mortar, it's an investment, both emotionally and financially.
Our team have worked in the Mackay market for over 15 years and have a realistic and accurate appreciation of the local market.

We ensure our clients receive professional advice on how to maximize the full potential of their property and achieve the best possible result in as short a timeframe as possible.

Our office is centrally located and easily accessible in Mount Pleasant Plaza, opposite the Mount Pleasant Shopping Centre.

We can assure you that your properties are in safe hands with us.
At Coral Tree Property our intent is to have a positive, generous approach to helping people in our community and beyond. A percentage of our commission is set aside to achieve this purpose.
If you are looking for an Agent who is personable, knowledgeable and tenacious with a backing of more than 15 years' experience in the Mackay market, then look no further.
Pam and her team are a one stop shop where you will receive an exclusive service that will get the results you are after.
Contact Pam today to find out more.
"
"We would like to personally thank Pam and MRRE for working very hard to achieve the sale of our property, and the purchase of our new home. Despite two failed contracts on our property, Pam worked tirelessly to secure a successful third contract, without giving up where some others may have.
Pam communicated regularly and effectively between ourselves, perspective buyers, and the previous owners of our new home, keeping all of us up to date with the latest information. This made the transition through the whole process smooth and welcoming.
We would recommend Pam and MRRE if you are considering selling or purchasing a house or property in the future."
BARRY AND MEGAN
"
"I would like to sincerely thank Pam for all her work involved in the sale of our family member's house.
When it was realised council approvals had not been granted, Pam's calm and efficient manner helped smooth any anxious situations and achieve a favourable outcome. She kept us up to date on all aspects of the sale and was always available to take any phone calls and meet ourselves and council staff at the property.
I would highly recommend Pam for anyone who is looking to sell their real estate."
JACKIE
"
"After trying a number of other property agents who promised the world at the time of signing you up, and then consistently failing to deliver, we were introduced to Pam Baum.
I am happy to say the experience with Pam has been extremely positive. She has secured a tenant for us within a ver short period of time. Pam communicates with us on a daily basis, keeping us informed.
My husband and I have no hesitation in recommending Pam as a professional, hard-working and an efficient property agent."
JOHN AND IRENE
"
"On behalf of Cindy and myself, I would like to express our gratitude to you and your team on the exceptional level of customer service we received in finding tenants for our property.
I would highly recommend your business to any potential home owners looking for a quality of service that is second to none."
CINDY AND GARRETT
"
"We have used Pam as our Estate Agent a few times over the past six years. She is utterly professional and her knowledge of the Mackay market is extensive. Most importantly for us though is her very personal approach and ethical manner.
Pam is always willing to go the extra mile to find the right tenant for us and we trust her to ensure the tenants are maintaining our home whilst we live away in another State. I cannot recommend Pam highly enough!!"
Q AND C
"
"I had purchased an investment property in Mackay from Pam Baum in late 2018, and have from the beginning found her to be very professional. From the onset of our dealings, Pam was always honest with me, and what I was most impressed with was her prompt response to my queries. If she did not have an immediate answer to my question she would, within a reasonable time, return with the required research. This of course gave me reassurance, positivity and confidence with the important decision I was about to make in purchasing an investment property of which I had limited information about the geographical area.
Pam's extensive knowledge of the area, her pleasant demeanour and enthusiasm was important in my decision to retain her services as my property agent after purchase. Pam's vast array of contacts allowed me to engage the right trades people to renovate my investment property and she was very instrumental in helping me secure a tenant within weeks of listing the property for rental.
I would have no hesitation in engaging Pam Baum to sell my property if and when I decide to sell and will of course recommend her services for any person looking for a rental agent."
GANESH
Shop 1A, 73 Phillip Street
Mount Pleasant Plaza, Mackay
PO Box 10262 Mount Pleasant QLD 4740